Life skills for the real world
Behave! Foundations
Purpose designed class that concentrates on what your dog really needs to be able to do in our modern world.
Delivered once a week in person at Northchapel Hall, or online for those that can't make classes
Find out more
Book Now
About Behave!
Why Behave?
Maybe your dog missed out on early training, maybe you have a puppy or an unruly teenager on your hands, or maybe you've got an adult who needs better manners.
Whatever stage your dog is at, what you'd really like is your dog to be a bit more like the picture in your head of a calm, well behaved, loving companion you can take pretty much everywhere.
What you need is a class that focuses on the most important skills your dog needs to be well behaved.  
Let nagging and micro managing become a thing of the past. Teach your dog to do the right thing without you having to tell them all the time. 
Don't waste time teaching extra behaviours that you really aren't going to use outside of class. Instead, concentrate on teaching basic behaviours and concepts to an exceptional standard.
Focused training
Does your dog really need to do a 10min sit stay while you walk the length of a field? Or does well behaved really mean having a dog that settles on their bed while the kids run around, or so you can watch TV in the evenings undisturbed?
Small classes
No more than 4 in a class along with professional, experienced tuition means you can be confident you'll get plenty of individual attention.
dog & Human friendly methods
Only modern dog (and people) friendly methods, no yanking or shouting here. Learn to use food, toys, praise and other rewards as effective reinforcement. No bribery!
no nagging
Short exercises to teach concepts rather than the usual boring sit stay. I'll arm you with the skills to teach your dog to want to stay close, to settle and relax, to show restraint and be polite without you having to tell them what to do all the time.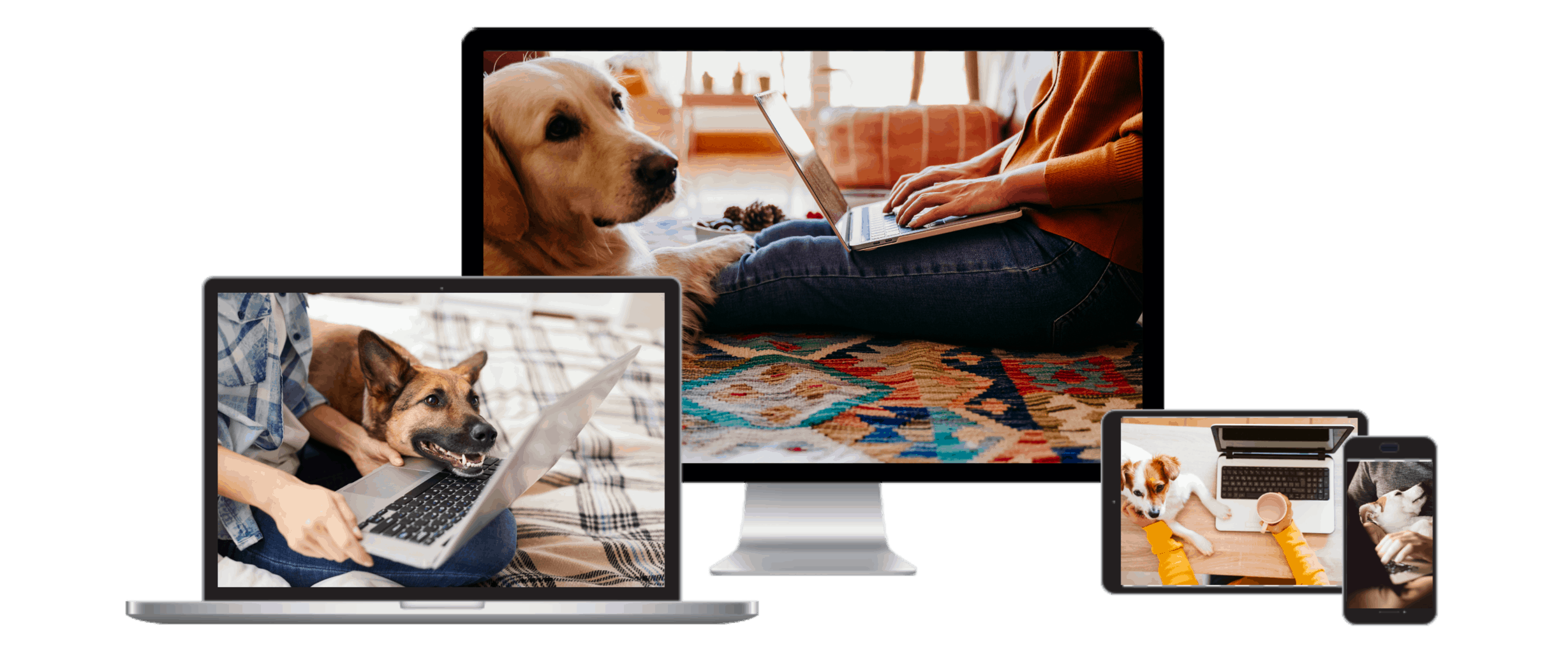 Online At home
For those that choose the online option you can learn from the comfort of your living room, or kitchen, or where ever you'd like. With the kids or not, with a glass of wine, in your PJs, no judgement here. 
Extra content
Need a reminder of what you're supposed to be doing? I've got you covered with an online academy where you'll have access to printable notes and videos to recap each class.
Extra feedback
Get extra coaching between classes by sending in videos of your training. Learn what's working, what's not, and how to progress with specific, personal feedback just for you and your dog.
a well behaved dog
Put a stop to leaping all over visitors, make begging (or just plain self-service) at the dinner table a distant memory. Enjoy having a dog that will rest quietly at your feet while you enjoy a drink in the pub or chillax alongside you in the evenings.
Your dog will feel safe
This is the most important reason.
Before learning can begin, your dog needs to feel safe (and so do you). For dogs who are worried by other dogs or people, the typical class environment is not a good option. It can actually do harm if it overwhelms your dog.
Online classes proved the perfect setting for your dog to learn general life skills without having to run the gauntlet of dealing with scary things around them.
Even if your dog isn't scared of other dogs and people, being in unfamiliar surroundings means that learning is compromised. Everyone learns better when they are comfortable.
Training starts at home anyway
We were never training your dog in in-person classes; we were always training you. Being online doesn't change that. 
You will get the same tuition as you would in class. Our online classes during lockdown showed us that the video feedback option is where the real magic lies – and you get that whether you take the class online or in person. 
Your dog is less distracted in a familiar environment
If you're worried about how well your dog will concentrate in a room with other dogs and people, then starting at home is a great option.
It doesn't matter if your dog is worried or is a social butterfly and wants to say hi to everyone. It's easier on you and your dog to start learning together in a place with minimum distractions – that's your home.
We know it gets you better results
I like to think we're non traditionalists at Tails We Win and definitely don't follow the "we've always done it this way" thinking.
It became clear during lockdown that live online classes provide real benefits over the more common in person group class, especially for dogs that can find group classes challenging.
This way they can learn the foundations where they are most comfortable. Then you get to show off those skills out in the world as their confidence grows. 
A fresh approach
Traditional dog training classes have concentrated on obedience exercises from competition and working dog needs. While these skills can be impressive, they are not that useful for a pet dog in our modern world. Our family dogs require just a few behaviours but they need to do them in the face of enormous distractions.
When you're busy with work, running the household, dealing with the kids and family, having to tell the dog what to do all the time is just another headache you can do without. Wouldn't it be great to know that your dog will choose to do the right thing without you having to tell them all the time? Behave! has been developed with this aim at its core.
What's not to like? Kelly and Alison understand dogs, they don't just train dogs (and their owners!) If you want to not only train yourself and your dog, but to understand why they do (or don't) do things. Go along.
Very approachable, excellent training tailoring the teaching specifically to take into account the particular needs of my dog. Good, sensible, easy to understand, and at a reasonable cost too. It is easy to see a marked improvement, very pleased with progress
Behave! teaches concepts to your dog that they can then apply themselves to the different situations they will come across during their everyday life (with perhaps the occasional bit of help from you). This is a completely different way of training your dog and uses fun, short, game style training that can easily fit into your busy life.
This is a 6 week course. You will benefit from specialised instruction focused on teaching your dog to make excellent choices without you having to nag. Taught by a qualified, experienced behaviourist so any problems can be identified early and dealt with swiftly.
Sign up for Behave! Foundations
For all dogs, no limits
Tuesdays 6.30pm, Northchapel Hall
Thursdays 6.30pm for online
£149 per 6 week course
This class is required before taking our Beyond the Basics or Deep Dive Classes
Course start dates:
TBC – fill in the waiting list form to hear first