build a brilliant recall
Come Back! Live Online
Dedicated class that just works on getting your dog to come back every time you call.
Delivered once a week online via live video conferencing
Find out more
Book now
About come back!
Why Come Back?
Is this the question you can see your dog asking when you call him? Is he highly distracted outside and seems to forget you exist the moment the lead comes off?
Does your dog run off to greet other dogs or people and doesn't come back until he's done?
Is your dog just not that interested in you, the treats you have or the toys you bring along?
Does he prefer to explore the outside on his own terms, even when you bring out the big guns?
What you need is a class purely dedicated to just building your dog's recall. 
Learn games and activities to spark your dog's fire and convince him you really are worth paying attention to.
Learn how to make distractions work for you not against you.
And learn it all from the comfort of your own home. 
I know you need your recall to work when you are outside. But you need firm foundations to build on, and you get those by doing the work at home first. 
Once you've got your foundations in place we'll show you how to extend the learning so your dog can have a fabulous recall on walks too. 
Focused training
All the class content is dedicated to improving your dog's recall. 
A dog that wants to be around you, that doesn't head towards the horizon and comes back when you call. 
Small classes
No more than 4 in a class along with professional, experienced tuition means you can be confident you'll get plenty of individual attention.
dog & Human friendly methods
Only modern dog (and people) friendly methods, no yanking or shouting here.
Learn to use food, toys, praise and other rewards as effective reinforcement. No bribery!
multiple games
New games every week, building step by step to the ultimate recall. Games keep you and your dog interested and give you options for any scenario you may face in the real world.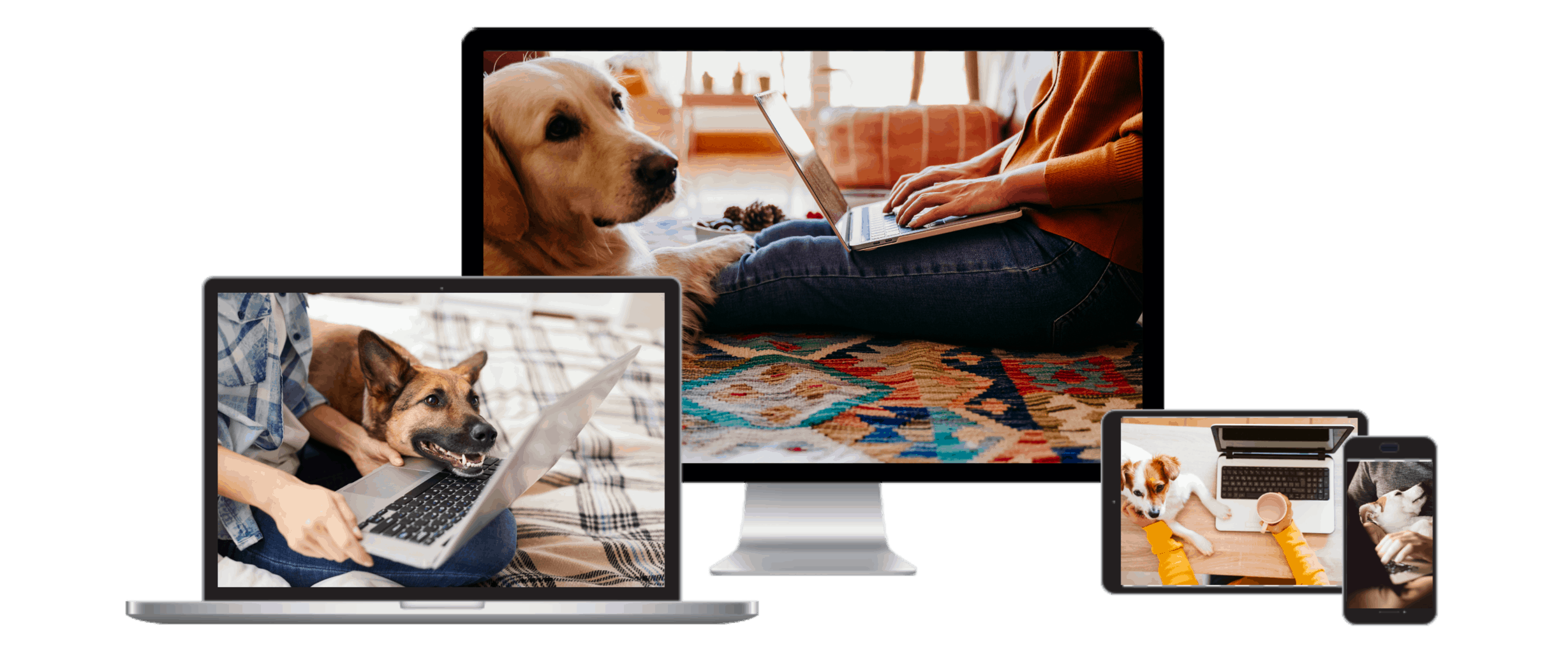 Online At home
Learn from the comfort of your living room, or kitchen, or where ever you'd like. With the kids or not, with a glass of wine, in your PJs, no judgement here. 
Extra content
Need a reminder of what you're supposed to be doing? I've got you covered with an online academy where you'll have access to printable notes and videos to recap each class.
Extra feedback
Get extra coaching between classes by sending in videos of your training. Learn what's working, what's not, and how to progress with specific, personal feedback just for you and your dog.
a dog that comes back
Enjoy your walks again and retire that long line. Be the envy of all with a dog that comes straight back when you call.
game based training
Dogs that have a good recall get to enjoy more freedom, and you get to enjoy less stress and worry when out on a walk.
Excellent recalls don't happen overnight though, and often break down during the teenager stage when your puppy gains confidence and discover the joys of wildlife, dogs, people…….
Come Back! uses game based training to teach broad concepts to your dog – staying close is good, keeping an eye on you is worth it, give up what you want now for something better later (a lesson we could all do with learning….).
Of course, we also teach the dogs to respond to the recall cue – but it works so much better when you have those concepts installed. 
We have seen a massive improvement in the last few weeks. Not just in his recall either. The games and exercises we have learnt can be done at any time and we will continue to use them forever. The tips we have learnt alongside the training have been invaluable too..
I loved the course and it helped enormously I had no hesitation travelling the distance from Surrey as the course was so good!
Start with our 4 week, Come Back! Live online course, building skills week on week to create a dog that can't wait to get back to you.
Once you've completed the course you'll be able to attend our in person Come Back! Top up sessions to really hone that reliable recall. 
Great value for money with plenty of added extras, clicker, whistle and an unending supply of titbits in case you run out are all on hand, but most importantly results. Kai has enjoyed every one of the three courses we have undertaken. He comes home exhausted and happy and we will continue to attend as many courses as Kelly can organise. Thank you!
Sign up for come back! online
For all dogs, no limits.
Thursdays 6.30pm, in the comfort of your own home
£85 per 4 week course
Course start dates:
8 April