While the adage is that a tired dog is a well-behaved dog, really it's about contentment and having needs met. Dogs who haven't had their needs met will try to find their own outlets, often in ways their humans don't like. Chewing up inappropriate things, restlessness or "attention seeking", reacting inappropriately or over the top to certain things (or everything) and many other behaviours that humans call a problem can all be helped (or eradicated) by making sure our dog's needs are met.
Dogs, cats and other pets can get bored just like we do. While we might end up eating snacks while binge watching Netflix and feeling down, our dogs might chew more, sleep more or just be a bit "off". Keeping our minds and bodies active is important for our health, and science shows this is true for pets, too.
Enrichment gets talked about a lot, but often in terms of food toys, which, while great, isn't all there is to it. Pet Harmony have suggested there 14 categories of enrichment that encompass the whole of our dogs' (or other animals') lives. We can get clues for areas that may have diminished levels of enrichment by looking at our dog's behaviour, and in particular behaviours that present a problem for us, or for them.
There are many ways you can add some stimulation into your dog's world that don't have to be expensive or time-consuming. Check out these easy and green pet-parent projects you can try this spring.
1. Make a pet bed or pillow out of your old clothes
Recycling your old clothes is a great way to give them a second life. Take an old t-shirt or sweatshirt or something with a thicker material and turn it into a comfy pet bed or pillow. Here's a tutorial to follow. Your dog will love cozying up on a bed that smells like you!
Doing something like this will capture a number of the dog enrichment categories, like sensory stimulation, security and calming.
2. Tie up your clothes for tug toys!
This is great for those of you who don't sew. Take your old jeans and make chew toys for your dog like in this tutorial.
This can be a toy they play with alone, with other dogs or pets at home, and of course with you. A vigorous game of tug hits the exercise, social interaction, species typical behaviour and if you use the tug game for reinforcement for some training it'll hit that mental stimulation bucket of dog enrichment too – phew!
3. Pick eco-friendly pet toy companies
Many dog toy companies are paying close attention to their carbon paw print these days. We love West Paw with their range of food dispensing toys as well has toys to chew, chase or cuddle up with. If you're going to add to your dog's toy collection it might as well be with a company that is looking out for the planet. Checkout these other eco-friendly pet-toy companies listed on sustainablejungle.com.
But you don't have to buy new for a refresh. If your dog has a ton of toys, consider putting them on rotation so there's a "new" range to spark their interest on a regular basis.
4. Build a cardboard box assault course
A couple of boxes might be all your pet needs for some exercise and entertainment. Get creative and make an "obstacle" course with hidden treats. Different heights and sizes will help your dog use their body in new ways.
Cardboard boxes can be great for foraging type activities too. Scrunch up old paper or boxes within boxes and sprinkle with a few treats and let your dog rip in to it.
Or your dog may be like our Flint and enjoy the ripping so much that just some cardboard or paper envelopes can provide an outlet for that dissecting behaviour.
5. Play the spin-out treat game
In the Spin-Out Treat Game, your pet will need to spin a bottle so treats can fall out. For dogs that enjoy batting things with paws, this can be a great activity.
If you're less handy or more pressed for time, then a plastic bottle, some scrunched up paper and a few treats can still provide entertainment. Just make sure never to leave your pet alone with plastic bottles to avoid any over-zealous chewers from trying to GET ALL THE TREATS.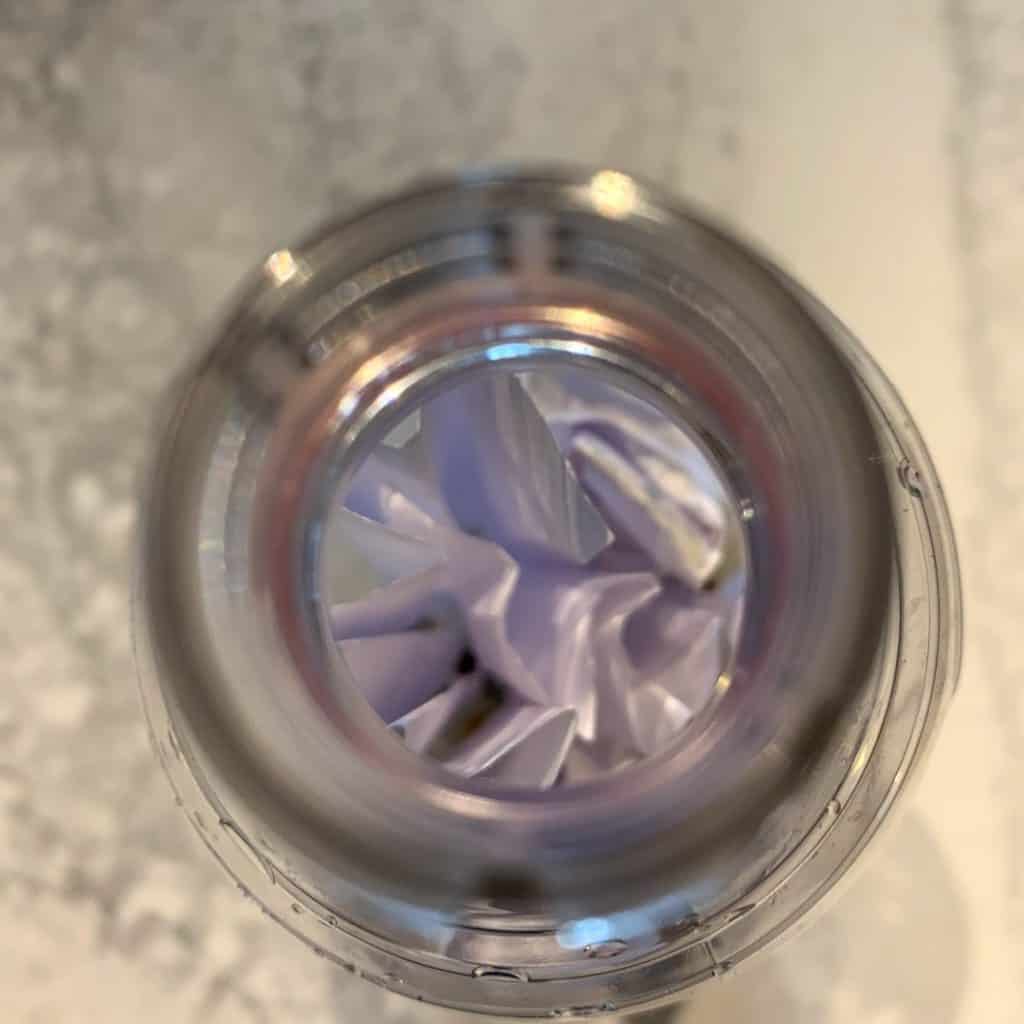 6. Make toilet paper or paper towel treat rolls
You can easily turn a toilet paper roll into a little treat game. This would be good for dogs that like ripping up the things they chew especially. You can even hide the packets of goodness to hit those scent game buttons. Make sure to supervise your pet during this activity, especially if your dog likes to chew and eat cardboard.
7. Take a walk!
It's almost a guaranteed way to enrich your pup while de-stressing you both, as long as you pick the right locations. Consider how else you might consume valuable resources while you de-stress. Whether it's the water used in a long shower or bath or power consumption from streaming services, we are probably using valuable resources in many of our de-stressing activities. Now, I'm not saying never to partake. I personally need my loud music on Spotify to get through most days, but adding in a longer walk can get you and your dog some valuable enrichment time while saving some resources on the way.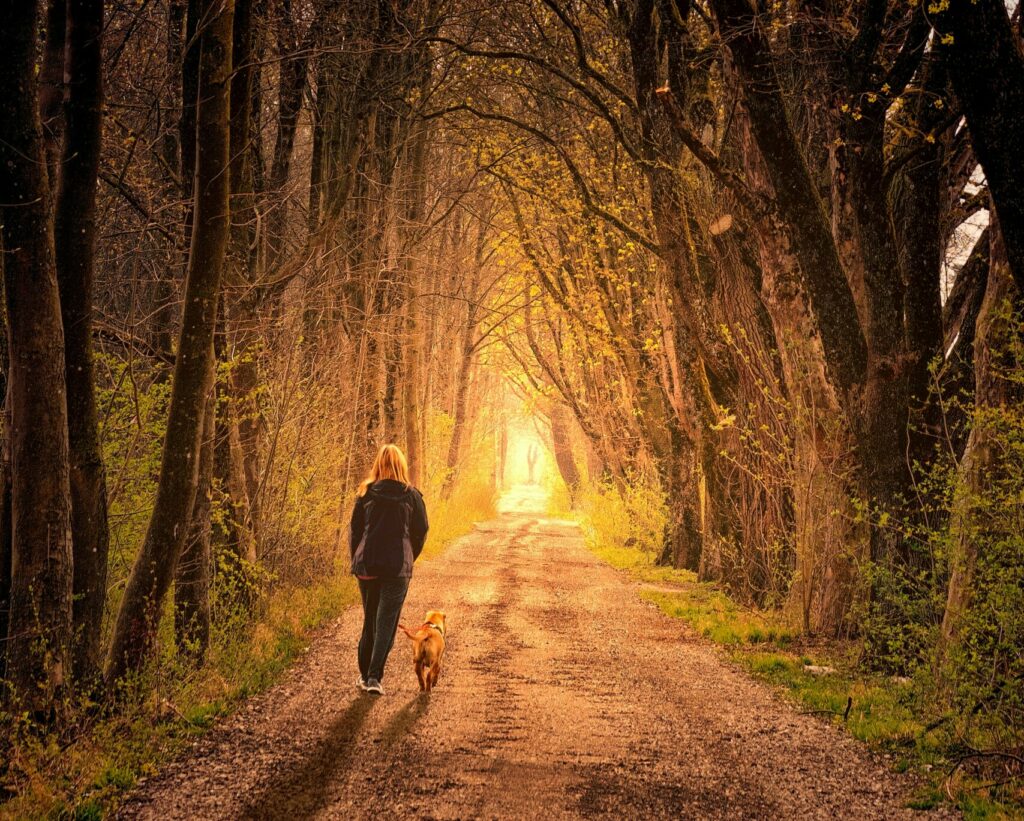 Use a longer lead, I recommend 5m, if your dog can't be safely off lead. I still use a longer lead for pavement walks, because the more space your dog has, the more likely they are to spend time sniffing and investigating. And that's what really makes a walk a good decompression outlet.
Being eco-friendly in all areas of my life is something I'm trying to get better at. Right now, I'm trying to find a replacement for clingfilm. I use a lot when stuffing and freezing all the Kongs we use each week. If you have suggestions that are suitable for raw meat stuffing, then please let me know).
Which of these little projects are you going to try? Email me or comment below.