I'm at the hospital again as I write this. You'll be reading this in several days time though.
I'm sitting in a little outside space that's been created and I'm taken by the general thoughtfulness of the area. It's a courtyard really in the centre of the building that surrounds it. It's right by the hospital restaurant so it's easy to grab a drink and food and come and enjoy the space.
It's quiet, despite the hustle and bustle of the hospital even on a Saturday. The building shields the space from the road I know is right outside.
There's some planting of bamboo screens that has created little private spaces so that even though you might share the area with several others, you can still have privacy and solitude if you want it.
It's not trying to be flashy, it's just quietly going about it's business providing a serene, safe outside space in a place that's usually busy, noisy and anything but private.
I think there's been some real care gone into the design of this space and it shows.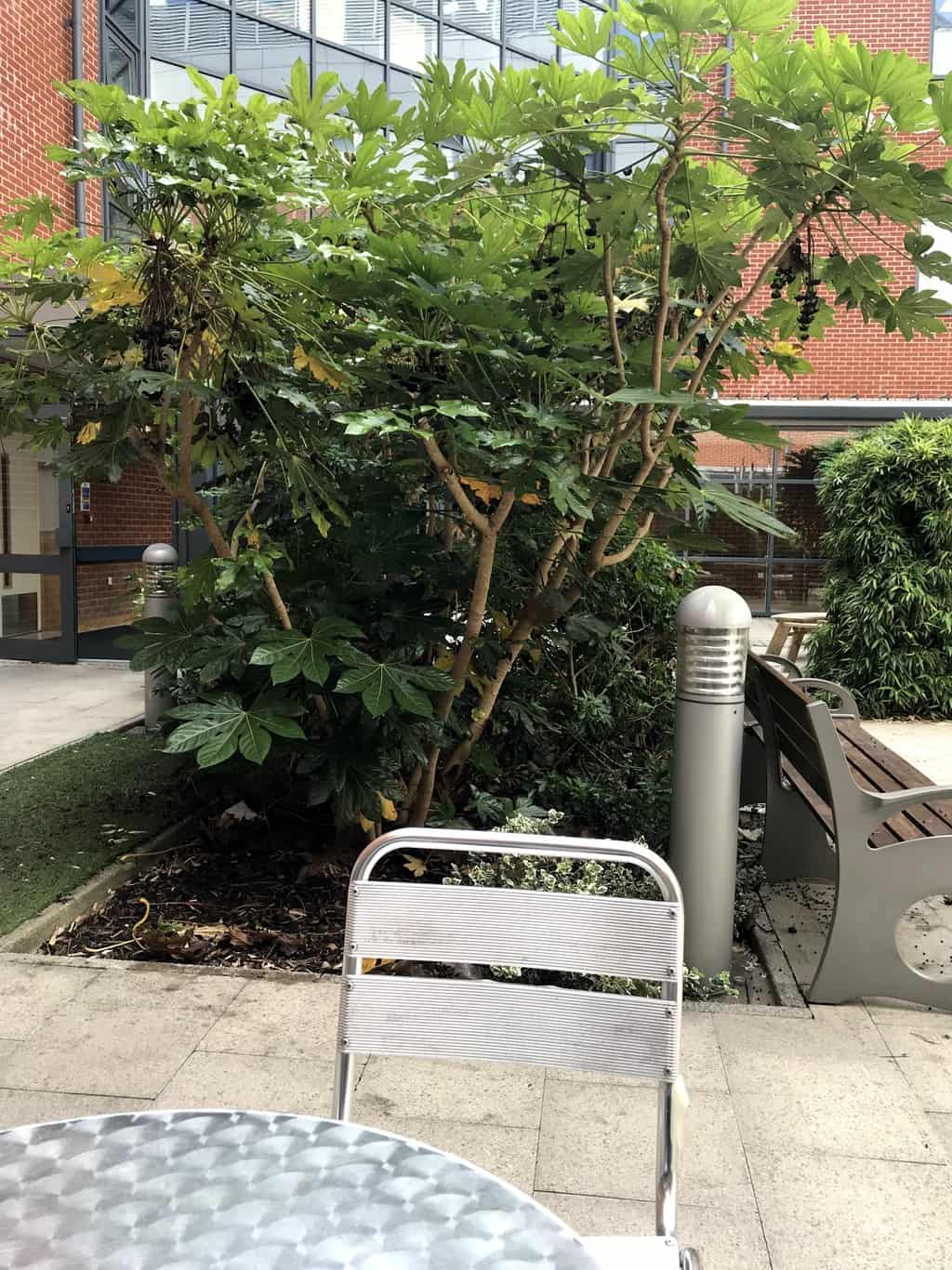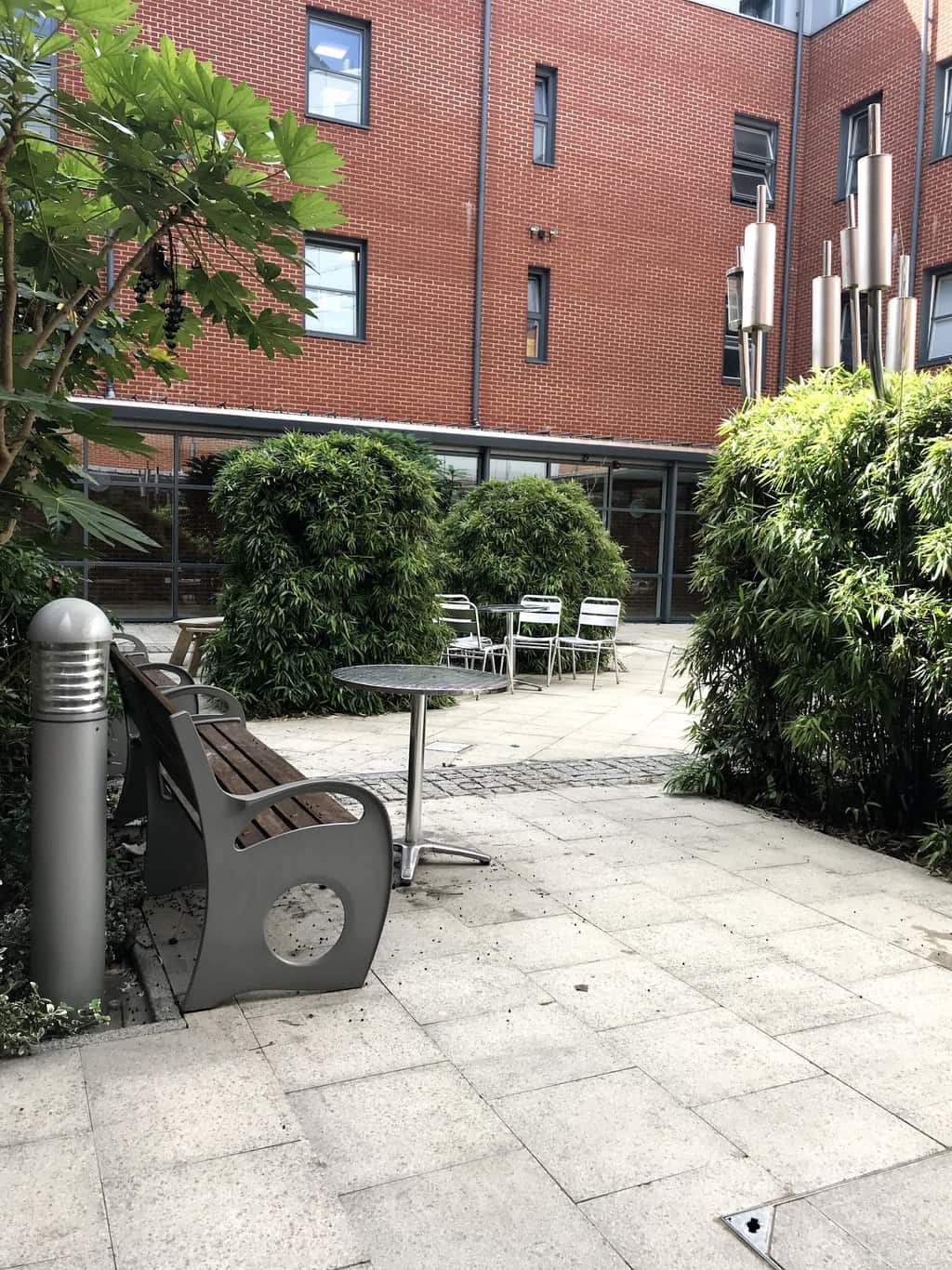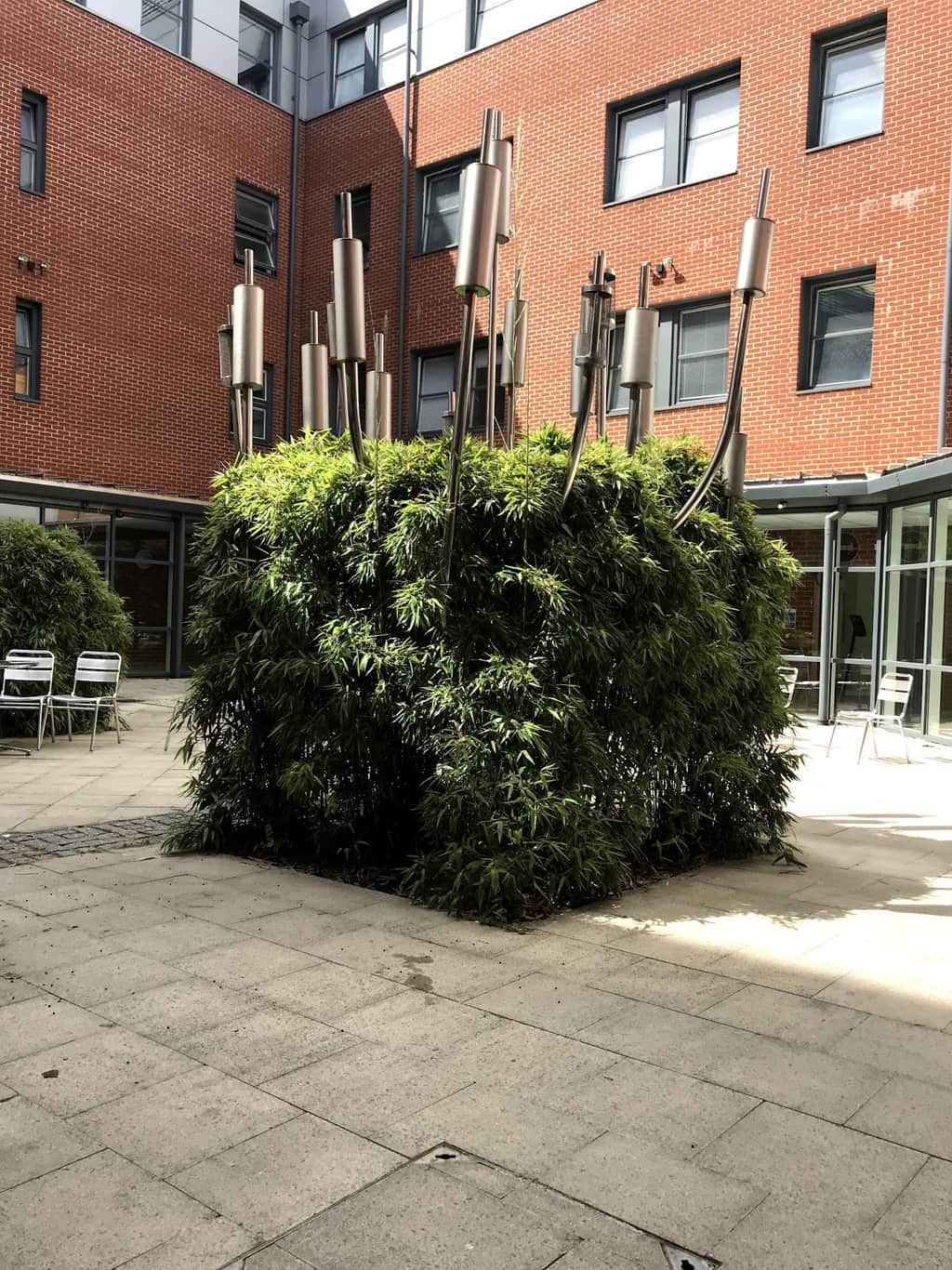 Sometimes it's necessary to step away from your environment and just take a moment to breathe and be before stepping back in to the fray.
Your dog can feel the same way too sometimes and it's worth thinking about ways you can create a safe quiet place or him to go when he needs a moment to just breathe and be.
It's always a good idea to provide a safe space at home and you can find some information here from the guys at Lincoln University on how to create a safe haven at home – Create a safe haven
But what about when you're out and about?
Well then I like to use my portable relaxation mat – it's just an Ikea bathmat that I've spent a lot of time teaching my dogs to like lying on and then teaching them to actually relax on it and watch the world go by without participating.
After teaching them about the relaxation mat at home, I take it on walks where we'll stop for a little while and I'll read (or pretend to) while they hang at on the mat and in moments they really relax treats miraculous rain from the sky upon their heads like magic.
Over time I introduce the mat in other places – like the pub and the dogs learn to chill and people watch and doze if they want.
I'm careful about where I place the mat – it's a sign of safety for my dogs. My promise to them that I've got their back and they can switch off. So I don't place it where people or other dogs are going to be able to come close and bother them. And if someone tries to bother them anyway – I stop them. They can invite my dog to leave the mat – they can't bother them on it. If my dog chooses to stay on the mat – well he's not saying hello today, sorry.
Giving your dog the opportunity to watch safely without participating can be a nice way to help them decompress in a busy environment. Just like this garden can help those of us at the hospital in the same way.
Sadly my mother in law passed away after our visit on this day. Thank you to everyone who have sent us messages of support and for those of you who have been so patient this week while waiting for me to respond to you or rearranging training sessions with me. You have all been wonderfully understanding and have made this week much easier for us.