I wasn't sure what to write about this week. I nearly didn't write anything at all. My father in law passed away on Monday and we've been dealing with all that goes with that this week. It's not been the easiest of times. However the dogs have been great, even though they've had much less than they would normally get. Fewer walks, less training, less time with us generally as well as us being a bit quiet, irritable and weird.
They've coped.
Sure it probably couldn't continue as a long term thing as I wouldn't be meeting their needs adequately. I'd have to make alternative arrangements to ensure that they got enough exercise – mental and physical. But for a short period of time like a week or two when other things just have to take priority? It's OK. They'll deal.
And so will we.
Sometimes life gets in the way of you being the kind of dog owner you'd like to be. That's OK, and you shouldn't beat yourself up about it. We are all doing the best we can with what we've got and are dealing with each day.
For me, finding time to take the dogs out for a walk is probably the most important thing. Not because they couldn't cope without a walk, but because getting out in the fresh air is good for me. It helps me clear my head so I can deal with what needs to be done when I go back home.
It helps that off lead walks are not generally stressful for us because my spaniels check in throughout a walk. I can let them go be dogs and I can enjoy the fresh air without having to be constantly calling them back and managing their every movement. We can all get the space to breathe and decompress. Essential when the rest of life is proving stressful. I'm grateful for having Petworth Park on the doorstep.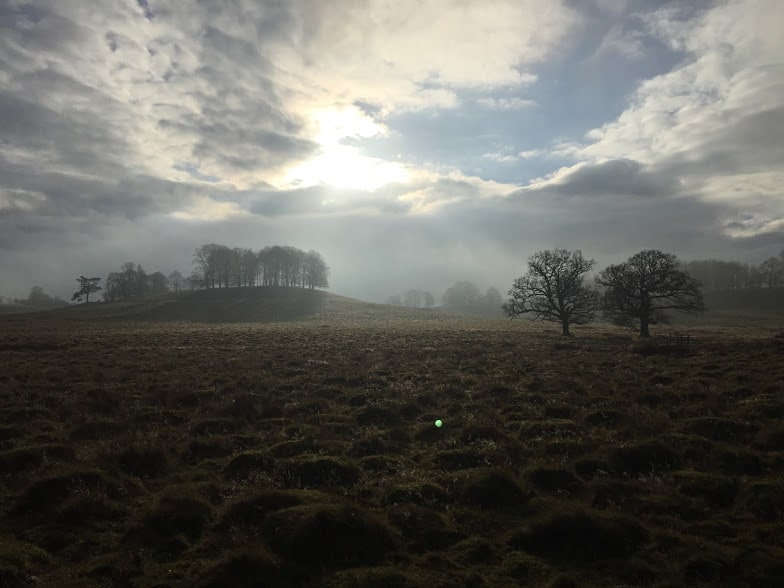 If you'd like to learn how you can let your dog be a dog on walks and not worry about whether he'll come back or not, let me help you.